Exotic Car Cruise gets impounded and towed away by the OPP near Barrie Ontario
Posted by Vincent Banial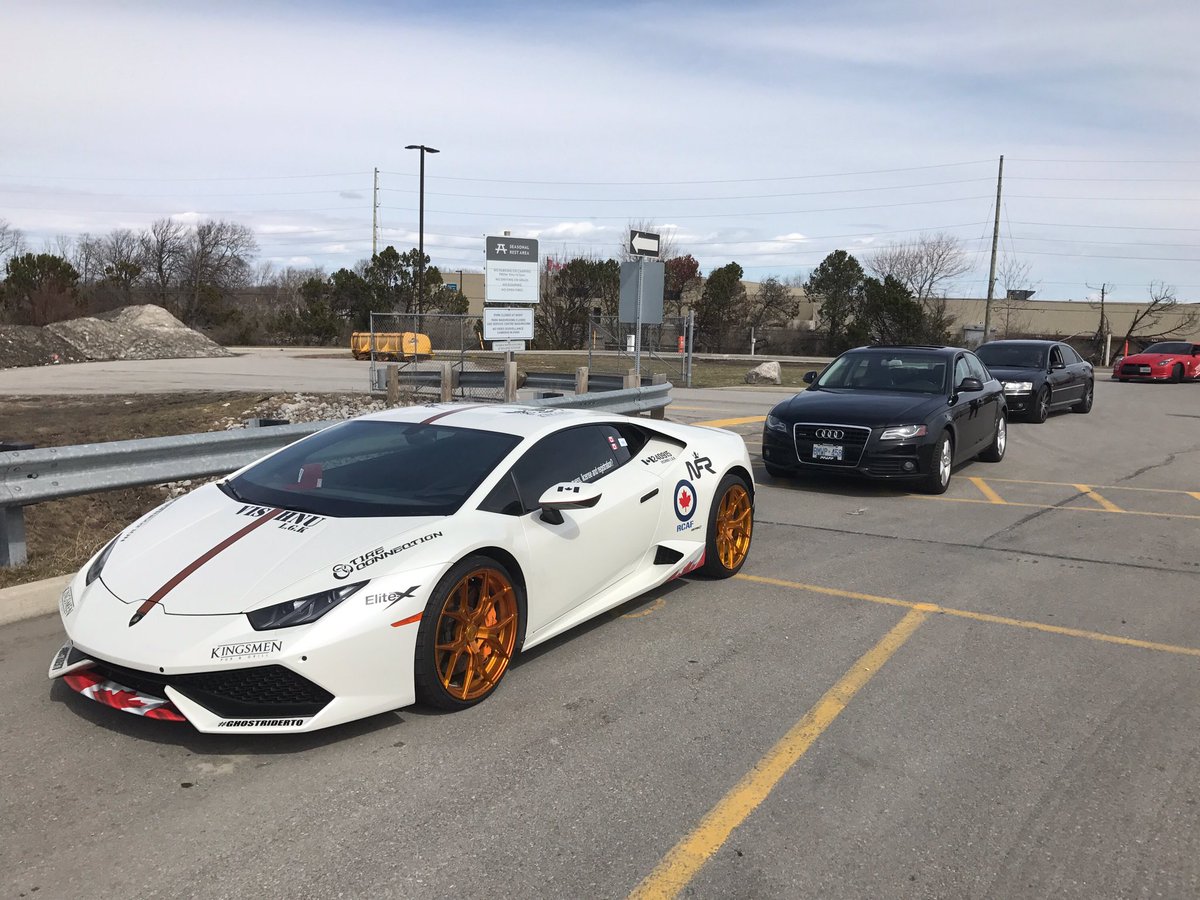 Photo courtesy of the Sgt. Kerry Schmidt account on Twitter
About a dozen very expensive Exotic cars were traveling north of Toronto, along Highway 400 today (Sun April 02). The Exotic Car Cruise may have gotten competitive. People driving beat up normal cars called the Ontario Provincial Police via their Cell phones. The Police pulled the Exotic cars off the highway.
About 12 Exotic were impounded and hauled away, including models by Porsche, Lamborghini, Ferrari and also a Rolls Royce. The drivers were apparently charged with stunt driving and their Driver's Licenses were suspended.
A few years back I shot the Gumball 3000 Rally when they made a rare visit to Yorkville, in Toronto. When they left town to get to Niagara, a number of Exotic Cars were apparently also impounded for seven days. Apparently, the drivers may have had a heavy foot. With no other cars in front of them, instinct I assume kicked in. Hard to complete the Gumball Rally when your car has been towed away. The Gumball 3000 Rally has stayed out of Canada since then.
Click on this link to visit the CBC website to read their coverage about the Exotic Cars getting towed.
Click on this link to visit the Sgt Kerry Schmidt @OPP_HSD public Twitter Page where he had tweeted about the Exotic Cars getting stopped and has more photos.
Click on this Link to visit the CTV News coverage of the Exotic cars getting impounded.
Click on this link to read the Toronto Star's coverage of this event.